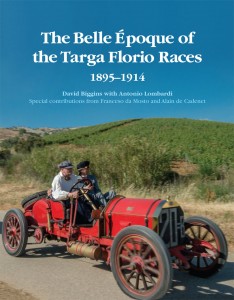 The Belle Époque (The Beautiful Age) coincides with the period of Edwardian extravagance so well depicted in the now famous TV series "Downton Abbey". During this era at the turn of the 20th century, Paris was  the epicenter of  fashion and art , London of society and class, Vienna of intellectual activity.  New York's  own golden age was based on money, that classic American value!
There was an ebullient atmosphere everywhere , decadent and magnificent at the same time, coinciding with the momentous changes brought by modern inventions including wireless communication the automobile, and the airplane.  The privileged and moneyed classes enjoyed  lives of extravagant luxury  in sharp contrast to the  desperate lives of the under classes, urban and rural.  This contrast was even more evident in Sicily, where so many still endured medieval conditions. Palermo was one of Europe's capitals of the period, visited regularly by royalty including the Czar of Russia and Germany's Kaiser.
During those same years Vincenzo Florio, scion of Sicily's leading family,  created his eponymous race, the Targa Florio. He was only 23 when its first edition took place in 1906, but the honor commitee  included the presidents of the Automobile Clubs of the United Kingdom, France and Germany. Florio intended Sicily to be at the center of the blossoming new world of auto racing . He succeeded beyond his wildest dreams, and his story is being made into a movie titled " Pistons, Passions & Sicilian Pleasures". It will recount the early life of Vincenzo Florio and his friend and protege' Felice Nazzaro, destined to become one of the greatest drivers of all time.
As a prelude to the release of the film, Upfolds Publishing has  produced a companion book  released in December 2013.
The book narrates the experience of making this film. It is rich in illustration both historical and modern. The photographic artist, Becca Parker, captures both the beautiful landscapes of Sicily and the excitement of one hundred year old racing cars, reliving the passions of the Targa Florio, the oldest race in the world.
The book is a hard covered coffee table style in high definition. It is priced to sell at £40 including Post & Packing in the UK, and to worldwide destinations £30 plus Post & Packing.
How to buy The Belle Epoque
To place your order, please send an email to orders@upfolds.com with the following information:
Your full name
Your full address, including post code / zip code
A telephone number for the delivery
How many copies of the book you would like to order.
Alternatively, please call us on +44 (0)306 621 204 to place your order.
We will then send you an invoice by email showing the full amount payable, including packing and postage to your location. The invoice will also include full details about how to pay by BACS, cheque, Paypal or international bank transfer. As soon as we receive your full payment, we will ship your book.